Modern contemporary living room area rugs provide depth, character, warmth and life to your living room as opposed to a plain, one-color area rug. Don't get me wrong, I absolutely love one-color area rugs, such as the Safavieh range that I've spoken about here.
But I believe, as seasons change, so do our area rugs in our home. Why not decor your home in different styles for different seasons and consider one of these patterned living room area rugs instead?
Also, if you have a pet, these rugs are absolutely perfect, you can find out why here in my article about the best rugs for pets.
Looking for more living room rugs, read about the best selling and most popular living rooms rugs here.
Here are the top picks for modern living room area rugs for this year (and updated frequently*).
If you want to submit an idea, please contact me.
Modern Contemporary Living Room Area Rugs
Popular not only as a rug in kids rooms but living rooms aswell. Zig Zag area rugs feature most commonly in living rooms as a trendy and simple way to decorate a common room in the house.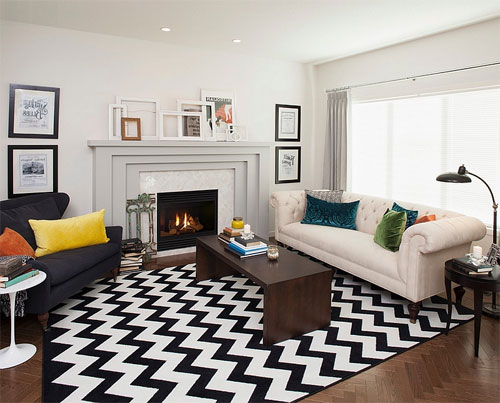 As with the first image on the post above, this is one of my all time favorite living room area rugs. And yes, the blue/white patterned area rug is just that. I've mentioned it a few times on the site for multiple purposes. Simple, elegant and an all round stunning rug.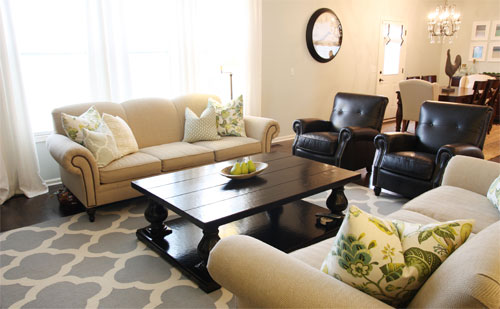 Classic, simple and sleek best describes using a zebra patterned rug in your living room. A rug that will not go out of date.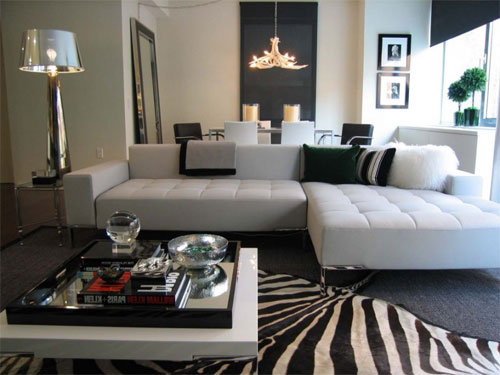 Stunningly simple and available in a variety of colors, providing depth and character to your living room. One of my personal favorites.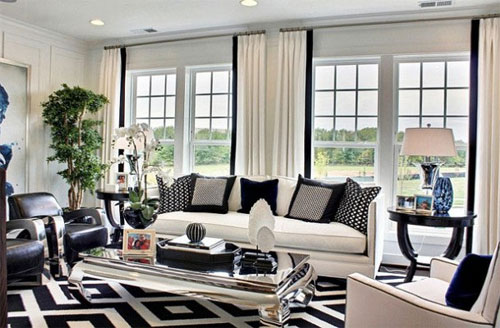 Generally, smaller but simpler, this is actually an outdoor rug, and they are becoming very popular as an area rug in a living room. I've written more about indoor and outdoor rugs here.