Hardwood floors increase home value besides adding warmth and beauty to a living space. Area rugs can further improve the look of your rooms. To take care of both of them, you should invest in the best vacuum for area rugs.
A bad vacuum cleaner can not only leave rugs and carpets dirty, but it can also cause damages to your floor. You want a vacuum that is powerful yet gentle to avoid any damages and scratches. It should be capable of cleaning deep into fibers without spoiling the rugs and scratching the wood floor. If you are on the lookout for the best vacuum for hardwood floors and area rugs, you're at the right place. In this article, you will learn what to look for in vacuums for area rugs and learn which features to consider to make a wise purchase. I will also provide reviews of the best vacuum cleaners for area rugs on the market.
Without further ado, let's dig into it.
Short on time? Here is a quick overview of the best vacuums:
Types of Vacuums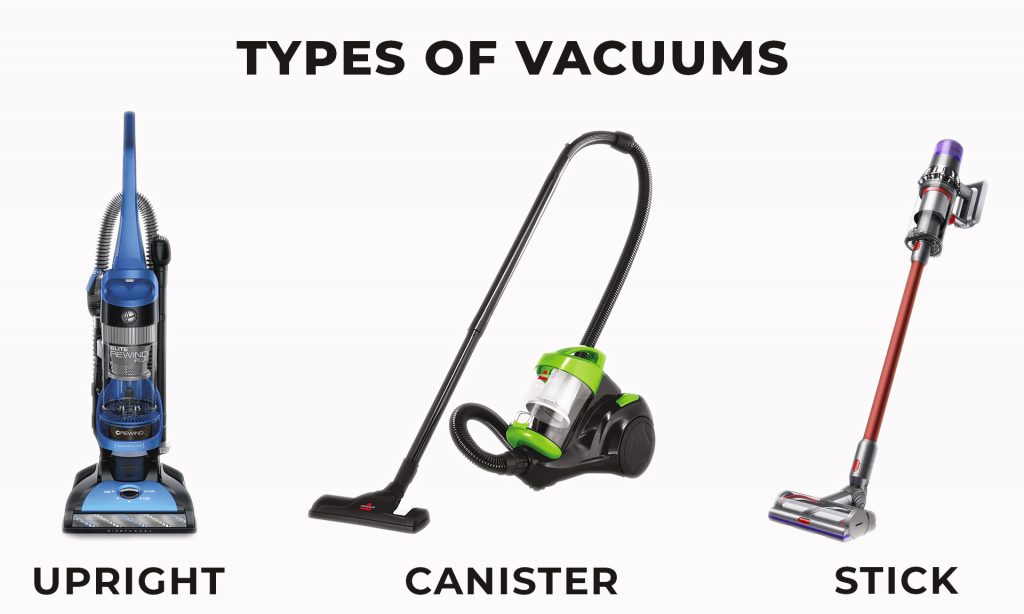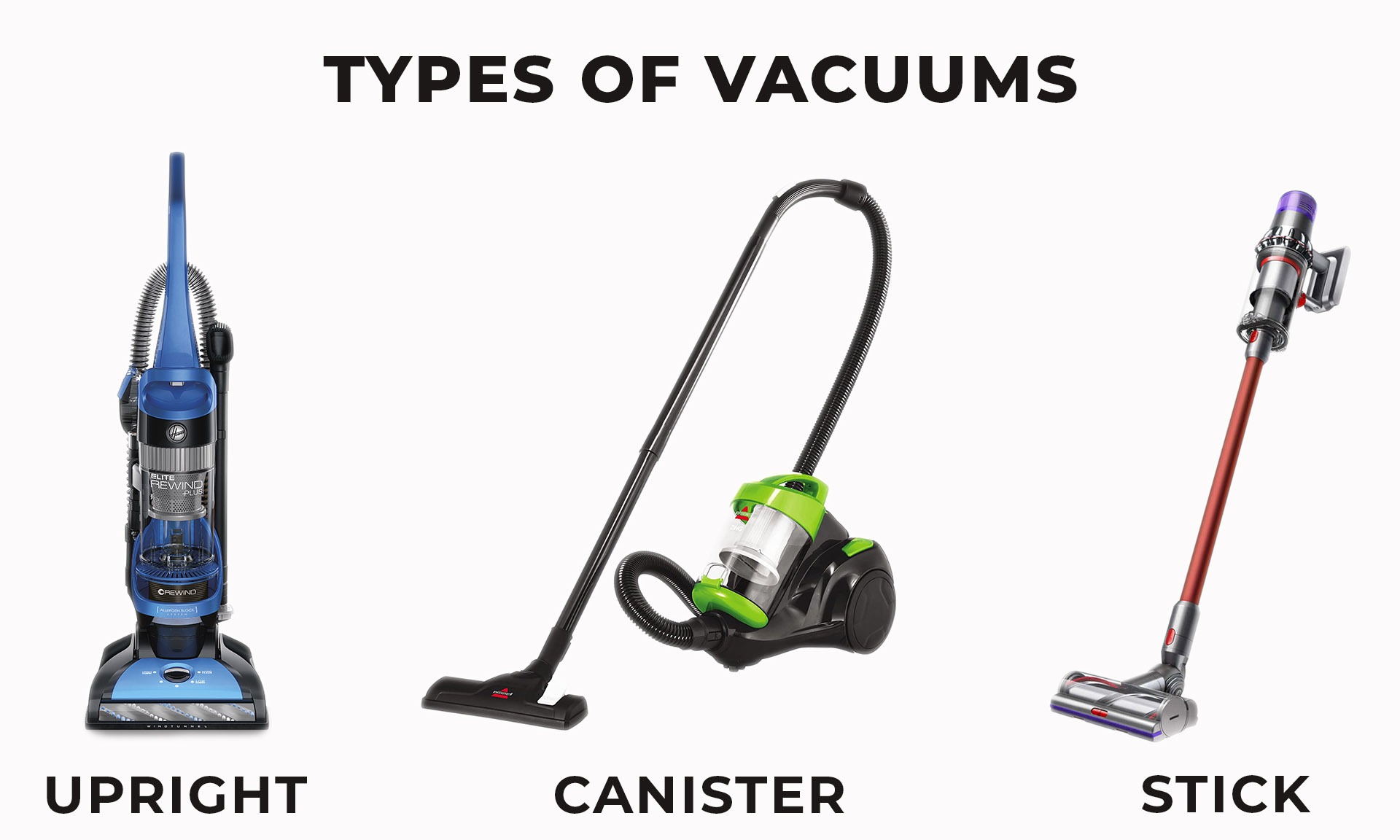 Upright Vacuums
Upright vacuum cleaners are perfect for carpets. They can clean deep into fibers thanks to a powerful engine and vigorous beater brush. Most upright vacuums are designed specifically for carpeted areas. However, you can also find models with adjustable heights that can be adapted to almost every surface.
Canister Vacuums
Canisters are more gentle on hardwood floors than upright vacuums. Besides, canister vacuums are less likely to raise dust while you're cleaning the floor, since there are no aggressive brushes. They come with attachments for hardwoods instead.
In my opinion, these versatile vacuums are the best choice for area rugs and hardwood floors alike. While sitting on the floor, the canister hoovers dirt and debris into a compartment or bag. It is connected to the head and suction hose through the wand. The hose can be detached from the wand when vacuuming hard-to-reach spots such as bookshelves and window sills.
Stick Vacuums
These vacuum cleaners are most suitable for smaller areas such as a bathroom and kitchen. With the best stick vacuum for area rugs, you will be able to give your room a quick clean up. While stick vacuums are not as powerful as their upright counterparts, they are lightweight and easy to maneuver.
9 Best Vacuums for Area Rugs by Rugcritic
Buying Guide: Choosing the Best Vacuum for Rugs and Hard Floors
From vacuum type and power to attachments, capacity, versatility, ease of use, and price, there are quite a few things to consider when choosing the ideal vacuum for your area rugs. Let's take a look at the most important features to take into consideration.
Size & Type
As mentioned above, the most common types of vacuum cleaners on the market are canister, upright, and stick. There are also robotic vacuum cleaners and dustbusters. Which type of vacuum is the best? Well, they all have a special purpose and advantages you need to take into account to figure out which one is right for you.
When it comes to size, the smaller vacuums are easier to maneuver, store, and move around. However, the larger models are usually more powerful and better for heavy-duty jobs. So you should have a good idea of what you need a vacuum for when choosing the size.
Versatility
If you need to clean different types of rugs and floorings, then you should look for vacuums that offer more versatility. Choose one that is created to easily adjust to a wide variety of floors and carpets rather than buying a vacuum that is designed specifically for a certain type of flooring or surface. In any case, make sure it thoroughly cleans the area rugs as well as floors without damaging or scratching them.
How to recognize a versatile vacuum? Highly versatile vacuum cleaners offer multiple power options as well as several brush roll adjustments and suction settings. They also come with numerous cleaning modes and attachments to be suitable for different types of cleaning tasks.
Ease of Use
Just as with other cleaners and devices, you want a vacuum that is easy to use. It's supposed to be easy to clean, empty, maintain and maneuver. Aside from this, your cleaner should allow you to carry it up and down the stairs effortlessly when you are vacuuming upstairs. If it comes with a dirt can, make sure it can be emptied with ease.
Reach
The reach of the vacuum cleaner depends largely on the length of the power cord, hose, and wand. There are different design options with regard to the reach. Some vacuums come with a telescoping wand and/or flexible attachments, while others have adjustable heights and components to adapt to various surfaces.
You are advised to buy one that comes with attachments that will let you vacuum hard-to-reach spots like ceilings, window sills, and drapes. These are the favorite places of dust and pet hair where they hide and go unnoticed for quite a while. It should also enable you to easily maneuver under or around furniture.
Flexible Attachments
Vacuum cleaners come with a whole spectrum of attachments. They are intended to make vacuums useful for different kinds of cleaning purposes and add flexibility. These additional attachments include:
Dusting brush
Utility nozzle
Extended or telescoping wands
Crevice kit
Upholstery tools
Pet Handi-Mate
While some of the above-listed attachments help in cleaning stairs, corners, and other hard-to-reach areas, others are designed with a specific type of flooring in mind. The dusting brush is the most important and helpful attachment. I recommend choosing a flat or beater brush with soft bristles for hardwood floors. There are special head attachments for hardwoods and area rugs. The extended wand is extremely helpful for curtains and walls.
Power
There's a broad range of metrics associated with suction power. The most essential ones include Voltage, Watts, and Amps. Take the time to compare these metrics before making up your mind. Unfortunately, many manufacturers don't give all of these specs, so you may need to do a little research to reveal them.
It's best to pick a vacuum that provides adjustable settings in terms of suction power. That will let you switch between power settings and select the suction power based on the surface that needs clean-up. Flatter area rugs require less power than thick rugs. Typically, area rugs need more power than hardwoods.
Weight
Nobody likes heavy vacuums because they make vacuuming a tiresome job. That would make it difficult for you to carry your cleaner upstairs and move it from one place to another. That's why you need to choose a lightweight unit that allows for effortless portability and cleaning as well.
Stick vacuums are usually lighter than upright and canister ones. However, they have less suction power. Besides, they offer fewer options in most cases. My advice is to never purchase something lightweight at the cost of power and functionality.
FAQ
How can you make the area rugs last longer?
Move your area rug away from direct sunlight and rotate it occasionally. Rotation will prevent one part of the rug from fading or losing color more than another. This is also good due to the traffic pattern.
You need to clean out stains promptly and vacuum regularly y to prevent the dirt from accumulating. It is also a good idea to install some rug pads to keep the area rugs steady while cleaning or vacuuming them.
How often should you vacuum the area rugs?
Food particles, dog hair, as well as dirt and dust, tend to pile up over time. It makes the rugs look unkempt and worn. That's why you should vacuum regularly. Regular vacuuming and cleaning can make the rugs look good and last longer. A good rule of thumb is to vacuum the area rugs twice a week.
Can you clean area rugs on hardwood floors?
Yes, you can. You may steam clean on area rugs or use either sodium bicarbonate or shampoo. It is imperative to keep the hardwood floor protected from water while removing the stains to avoid any damages.
Do the vacuums for area rugs also clean the stains?
Vacuuming alone isn't enough to get rid of stubborn stains and ground-in dirt that hold tightly on carpet fibers. This is especially true for vacuums without a water container. If you want to remove stains from your rugs, choose one that allows you to use the stains cleaner or rug stain removers.
Key Takeaways
While all vacuums for area rugs work in a similar way, they are not created equal. They come in a variety of sizes, shapes, types, and with all the different features. The best ones set themselvesapart from the rest with advanced cleaning systems and additional features like fingertip controls, bag fill indicator, and heatforce technology.
You want to buy a vacuum cleaner that has strong suction, multiple attachments, carpet friendly wheels, powerful brush rollers, various cleaning modes, and so on. Whatever your needs, make sure it works perfectly for both your area rugs and hardwood floors so that they get the best cleaning.