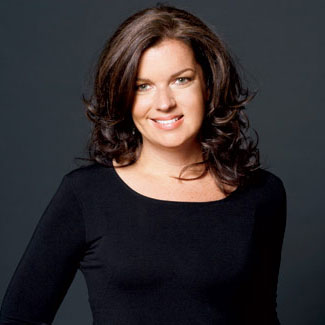 Welcome to the rugcritic.com, I am Christine and I am a rug critic.
So by coming to this page, you want to learn a little bit more about me, but fortunately or unfortunately (depending on the way that you look at it) writing about rugs, home decor and design is my forte. Not writing about myself, but here goes.
What got me to start rugcritic.com?
My husband and I had a local rug cleaning business for 9 years. Just short of 10 years in business, my husband became ill. This meant that on top of caring for my husband, juggling a family of 3 active young boys and maintaining a household, I had to manage our rug cleaning business.
Because I have been in the rug cleaning business for over 9 years, rug cleaning and care is everything that I know about.
The #1 question I get from all my customers, friends and readers is "What are the best products to clean carpet or rugs with?" "Is there natural rug cleaning products?". I have an answer to both of these questions and it's a 'rug secret' that I have held onto for many years and now as a reader you can find out too! Non toxic and non-harsh chemicals for rug cleaning is all I use, and you can read more about rug and carpet cleaning products here.
#1 Article on Rug Critic – Rug and Carpet Cleaning and Care Tips & Products (All Natural, Non-Toxic and Non-Harsh) – see the post link above
My husband and I, prided ourselves on our business, we knew all the clients so we spent most of the hours in the day actually working in the business. So when my husband had to have time off work, I had to take on 2 roles aswell as being a mother and a wife. It was this point that we thought it was better to sell out of the business rather than carry on.
Being in the business of rug cleaning for 9 years, I have been around every rug you can imagine. Now with a little bit of time on my hands, in between family and marriage life, I started this blog to give my rug advice including rug cleaning and care tips aswell as home decor and rug ideas.
If your looking to buy a rug, I will help by guiding you on what to look out for when buying a rug. I will share my opinion with you on what are the best rugs to buy by looking at the materials, colors, range and shapes of all rugs for any purpose such as any area rugs, living room rugs, outdoor rugs, nursery rugs, kitchen rugs, pet friendly rugs, safe non-toxic rugs for babies and children, oriental rugs, shag rugs and much much more.
Rugs are either bought by some as a necessity or by others for pure fashion statements. Rugs can be that statement piece in the entrance of your house, long hallway, living room, kitchen or under your wooden outdoor furniture or just to provide comfort, warmness and coziness.
Whatever the purpose, enjoy the site. Christine.