Flokati rugs have a long and rich history with roots starting from the early years of the ancient Greek civilization, the fifth century to be exact. From good and trusted providers of warmth to dowries to give to the brides for marriage, the almighty Flokati has been through a lot and has been a part of history – to your household.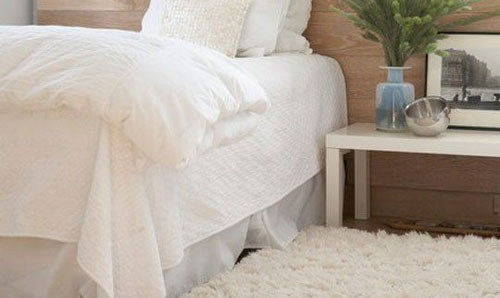 Back in the era of the 1970s, or the retro era, Flokati rugs made its name by providing warmth, comfort and style to any household it might belong to. From the simplest, plainest monotonous design, to the loudest, vibrant and pattern Flokati rug, it has been part of the family for several generations. The Flokati rug is well-known for its comfortability and durability – given the proper care for the rug, of course.
Originally flokati rugs were pain-stakingly handcrafted in the Pindus Mountains in Greece where they were washed in the mountain's waterfalls which made the once hard and rough yarn ends into fluffy wool and then dried out under the sun afterwards.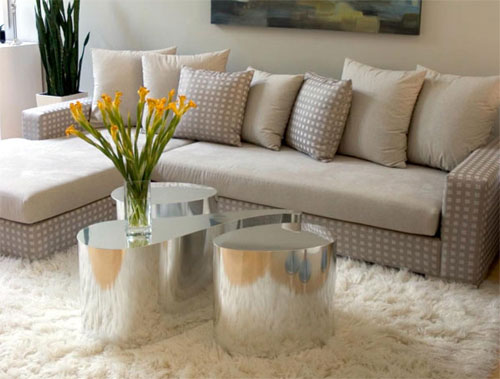 Nowadays, flokati rugs are made from 100% New Zealand wool. Since the wool itself is undeniable of its high quality, it is naturally stain-proof.
The rug depends solely on your needs as there are many variations of different sizes and wool length on the market. Whether you like the rug itself small or large and long or short, it is manufactured in different sizes – and not to mention, in wide array of colors as well! But the most common one would be white, since it is its natural color and a common choice amongst buyers.
Flokati rugs are best used on areas that aren't always stepped on or considerably 'low-traffic' because the rug itself sheds its hair and frequent friction might cause the hair to shed faster than it ought to be which would lead to the poor performance of the rug and it might affect its durability in the long run.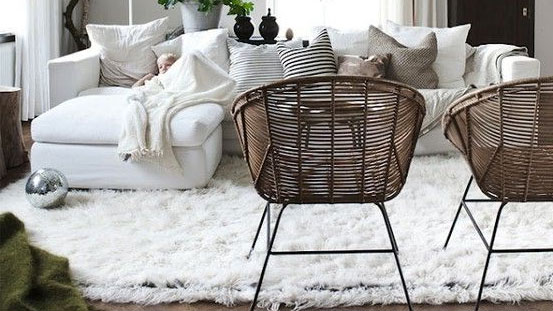 Flokati rugs are commonly used in bedrooms, most especially as a nursery room rug because people don't go there often compared to 'high-traffic' rooms or where people regularly pass by such as the living room or the kitchen.
Diverse choices on brands of Flokati rugs are offered where good and trusted brands are making their name in the world market. From lavish and designer rugs, such as the Hand Woven Flokati White Shag Rug, to the simple Flokati Faux Fur Rugs, there's an abundance of choice when it comes to Flokati rugs.
Depending on your needs, I am pretty sure the Flokati rug is well-suited for you or any home, plus they are one of the most appealing rugs inside your home (not to mention super comfy and lavish also)!
For more information on flokati rugs, read my most recent article here about Natural Flokati Hand Woven Wool Rug.